Our Purpose
To provide custom quality eyewear that suits every budget and personal style
Our optical shop staff works directly with your doctor to insure the exact specifications for your eyewear.


Our Frames
We are excited to offer new designer eyewear we will be delighted to have you come in, see the beautiful colors and designs.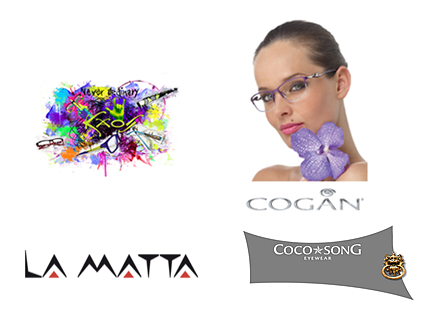 Some of our collections are…
Kate Spade, Vera Wang, Lilly Pulitzer, Emporio Armani, Polo, Dana Buckman, Silhouette, Kawasaki, Charmant and more.
We also offer
Looking Glass Special Package Prices
For Frames and Lenses
Beginning at $119
Readers and Accessories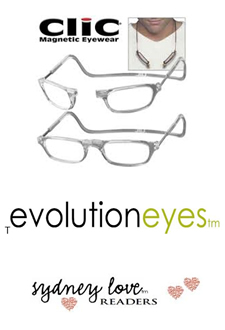 Our Lenses
TRANSITIONS® SIGNATURE™ LENSES
Varilux®, Crizal®, Xperio®, DEFINITY®, Airwear®, Essilor USA, Physio Enhanced
| | |
| --- | --- |
| | ProgressivesProgressive lenses offer a smooth transition from distance vision through intermediate vision to near vision, and they supply all the in-between corrections as well. |
| | No-Glare LensesNo-Glare lenses allow you to see better, look better and feel better |
| | Sun ProtectionYou slather your skin with sunscreen, but do you think about UV protection for your eyes. |
| | MaterialsJust like your frames, eyeglass lenses are made from many different materials. |
Seeing Better, Living Better
Healthy Vision for a Lifetime
Vision problems can occur at any age, which is why regular eye exams are so important. And vision care isn't just about seeing well. It's also about quality of life. Good vision care leads to better overall health.
Kids For kids, regular eye exams are important because 80% of what a child learns by age 12 is obtained visually. Yet seven out of 10 school-age children who have problems reading have some form of visual impairment.
Teens There is a significant relationship between undetected vision problems and reading and learning difficulties. Problems in school affect not just learning, but also a young person's self image, and that can translate to problems throughout life.
18-39 At this stage, there is a trend toward heavy contact lens use. Remember, in most cases, contact lens wearers should allow four to six hours of rest for their eyes to get the oxygen they require each day. Always have a good pair of glasses for times you're not wearing your contacts.
40+ Once you hit 40, your vision begins to change. Even if you never needed glasses before, you'll soon need some sort of vision correction to help you read.
Seniors One in every three seniors has a vision-impairing eye disease, but most aren't aware of any symptoms until the eye disease has progressed to the point that treatment options are limited. However, regular eye exams can detect them much earlier.
No matter what a person's age, eye exams do more than determine eye health. In fact, diseases like diabetes and hypertension can be detected during an exam. The bottom line? Good vision can last a lifetime. But, in order to protect your eyes, prevention and care should start at a young age.

Contact Lenses
Contact lenses provide a safe, comfortable and affordable alternative to eyeglasses. Disposability paired with one-step cleaning solutions has made contact lenses more convenient than ever! The many advantages include:

More freedom for the active person
Improved peripheral vision due to the removal of eyeglass frame
Better vision correction due to removal of distance between the eye and eyeglass lenses
No fogging in warm rooms
No spots during rain showers
Appearance

In addition to common lenses for near and far-sighted patients, we routinely fit soft and rigid gas permeable contacts to correct astigmatism and presbyopia. We are experienced with contact lenses for Kerataconus, post-surgical corneas and other uncommon fitting situations.

For the new or inexperienced contact lens wearer, our staff of experienced physicians, technicians and opticians will teach you how to insert, remove and care for your contact lenses. It will always be the goal of Looking Glass Eye Center to ensure that every contact lens patient has an exceptional exam and fitting experience.
We offer a wide variety of contact lenses to fit every age group and lifestyle including, but not limited to:

Acuvue II – sphericals, colors, toric and bifocal
Acuvue Advance
Acuvue Oasys
Ciba Soft Colors
O2 Optics
Vertex toric

Frequency 55 – aspheric and toric
Freshlook Colors
Proclear sphericals and toric
Preference – standard and toric
Pure Vision
Boston – Gas Perms