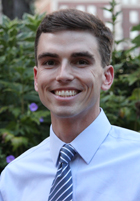 Dr. Hank Johnson is a Board Certified Ophthalmologist that specializes in cornea and external disease as well as comprehensive ophthalmology. He has extensive experience with the latest technology for cataract surgery including the small incision, no-stitch technique. He provides all types of lens implants including astigmatism correcting toric lenses as well as multi-focal lenses. He has extensive training in laser vision correction, LASIK and PRK.
Dr. Johnson can provide care for a variety of eye diseases including Fuch's dystrophy and corneal swelling, corneal infections and scars, dry eye, glaucoma, cataracts, macular degeneration, and diabetic eye exams. He can provide contact lens fittings and routine eye care for adults and children. He is trained in corneal transplantation of all varieties including Descemet's Membrane Endothelial Keratoplasty (DMEK), Descemet's Stripping Endothelial Keratoplasty (DSAEK), and full thickness (Penetrating Keratoplaty, PK) transplantation.
Hank was born and raised in Columbia, South Carolina. He attended Clemson University where he received his Bachelor of Science degree in Biochemistry. He then graduated from the Medical University of South Carolina in Charleston receiving his Doctorate of Medicine. After an internship in Internal Medicine in Charlotte, North Carolina at Carolinas Medical Center he moved to Gainesville, Florida. In Gainesville he completed his residency in ophthalmology at the University of Florida where he was elected Chief Resident during his senior year. His fellowship in Cornea, External Disease, and Refractive Surgery is from Columbia University in New York City at the Edward Harkness Eye Institute.
Hank married his wife, Leslie while in medical school in Charleston. Leslie is from Spartanburg, South Carolina and also attended Clemson University. She is an elementary school teacher and they have two sons, Randall and Henry. They love being outdoors and especially like spending time with their sons. Hank and Leslie are Clemson fans and are helping Randall and Henry love the tigers too!