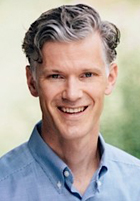 Dr. Alan Verm is a Board Certified General Ophthalmologist with specialty training in cataract and refractive surgery and corneal disease. As a surgeon, Dr. Verm has extensive experience with small incision cataract surgery, ReStor and Acrysof Toric intraocular lens surgery and refractive surgery including LASIK. He also performs both restorative and cosmetic plastic surgery of the eyelids in the office.
In clinic, Dr. Verm manages glaucoma, macular degeneration, diabetes as it relates to the eye, dry eye, and corneal disease with the latest technology and techniques. Routine exams with adults and children for eye health, glasses and contacts are available.
Originally from Texas, Dr. Verm attended Davidson College in North Carolina, where he graduated Magna Cum Laude with a BA in Economics. He earned his medical degree from the Baylor College of Medicine in Houston, TX. Dr. Verm completed his ophthalmology residency at the Bascom Palmer Eye Institute in Miami, FL, which is consistently ranked as the number one training program in the country. He then completed a cornea fellowship concentrating on cataract, refractive and transplant surgery at University of Minnesota in Minneapolis. He has published scientific papers in various ophthalmic journals and has presented his research at several national meetings.
Dr. Verm and his wife, Leigh, have three children and enjoy living in this wonderful community.